Happy Monday peeps!
I finally have working internet at my house and I couldn't be happier. As the Time Warner guy carried my laptop into my kitchen I screamed, "Is that Google?!?" and ran to take possession of my computer.
It's been a busy week moving in, painting my study (love the new color!), and getting organized enough to have house guests. Yes, house guests!! Two of our best friends from Seattle came to visit on Friday, so the whole week has been a whirlwind, but so much fun. I love having my friends in town.
I should be in bed, but I wanted to link up with Tara for Made-It Monday really quick. So, without further ado...here are my DIY classroom dry erase boards!!
I saw these on Pinterest (I know you have too) and I HAD to try them out. Supplies are easy - sliding bar report covers, duct tape and/or colorful packaging tape, and I added stickers.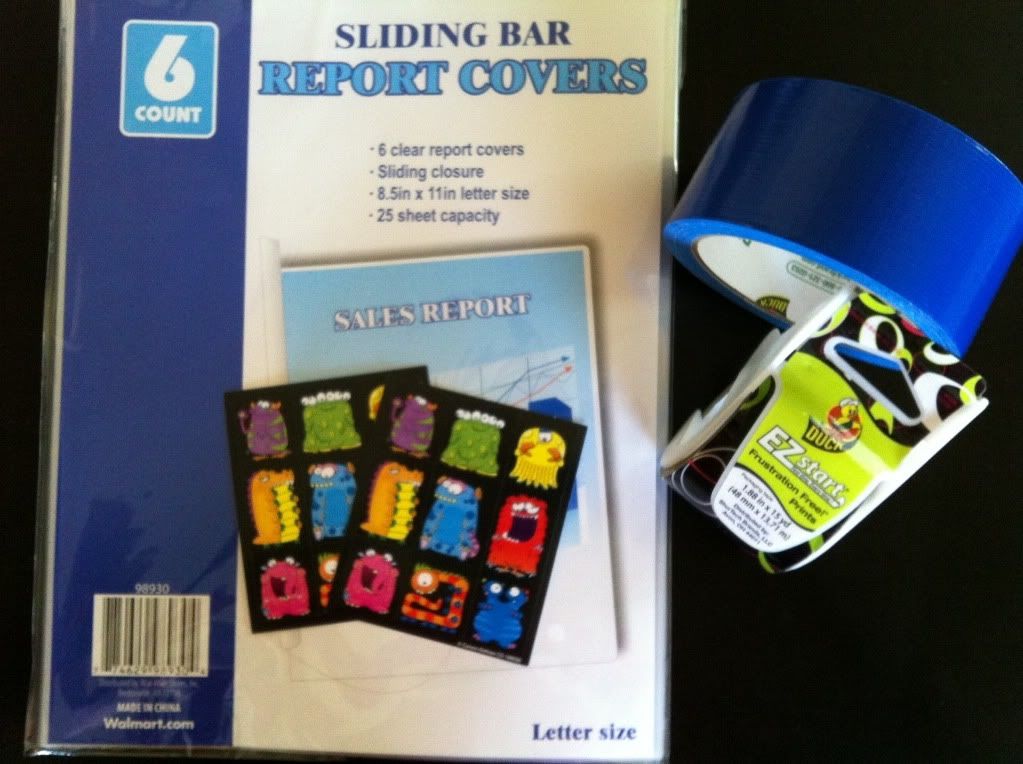 I bought the plain blue duct tape because I got more duct tape for the money. Then I added some cute monster stickers to brighten it up and make them a bit more fun. Of course, you can just use the super cute stuff to begin with, but with hubs standing right behind me when I bought supplies I decided to be more cost conscious. :)
I could walk you through the steps, but Charity over at
Classroom DIY
has video instructions and what could possibly be better than that? I just going to leave the step by step directions to her. Thanks Charity!
After playing around with them for a day, I decided that these things are awesome!
I was really impressed with how well they worked. They were easy to wipe off...even if I left the marker on there for a bit. Yes!
Total cost for supplies was about $20 and I bought enough to make 18 boards with duct tape left over. Talk about a great deal AND it didn't take me long at all. It was a great excuse to sit down and watch some TV. I was working. *wink, wink*
I plan on using keeping these dry erase boards with all my guided reading materials for students to use while in small group. This way I can fill the slips with blank paper or a graphic organizer for them to use while we read AND since I have so many extra boards that take up virtually NO storage space, my students can work on them continuously throughout the week, no problem! (You could even use different colored duct tape and/or stickers to differentiate your groups. Brilliant, right?)
So, there we have it. My version of the quick and simple DIY dry erase boards. Isn't duct tape amazing? It just accomplishes so much. Between the duct tape and my glue gun, I think I could do anything.
Don't forget to check out other great projects and share your own with Made-It Monday at
4th Grade Folics
. Happy crafting!