On Friday, I returned to my classroom and finished up what I could. (See my first
classroom update
to see how it all began.) My goal was to get as much done as possible so that I can take off all (or at least most) of next week and enjoy the last days of summer.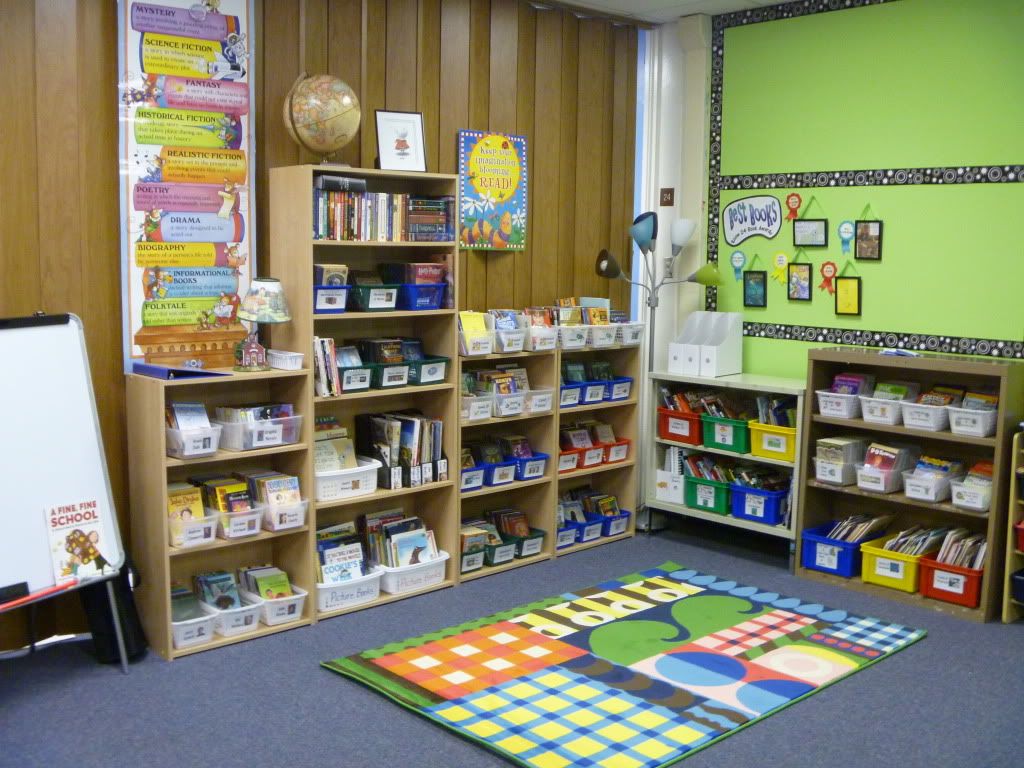 And... the classroom library is finished! I feel compelled to share with everyone that the wall is not actually THAT green. It's bright, don't get me wrong, but it is not straight up lime. It's softer and prettier... I promise.
This is my book award wall. It's new to me this year and I am so excited about it! I got the idea from Beth Newingham. (Seriously, she is amazing!) I think my kids will really love voting on books and I am all for anything and everything that gets them excited about reading!!
Check out Beth's Scholastic post on Classroom Book Awards
here
!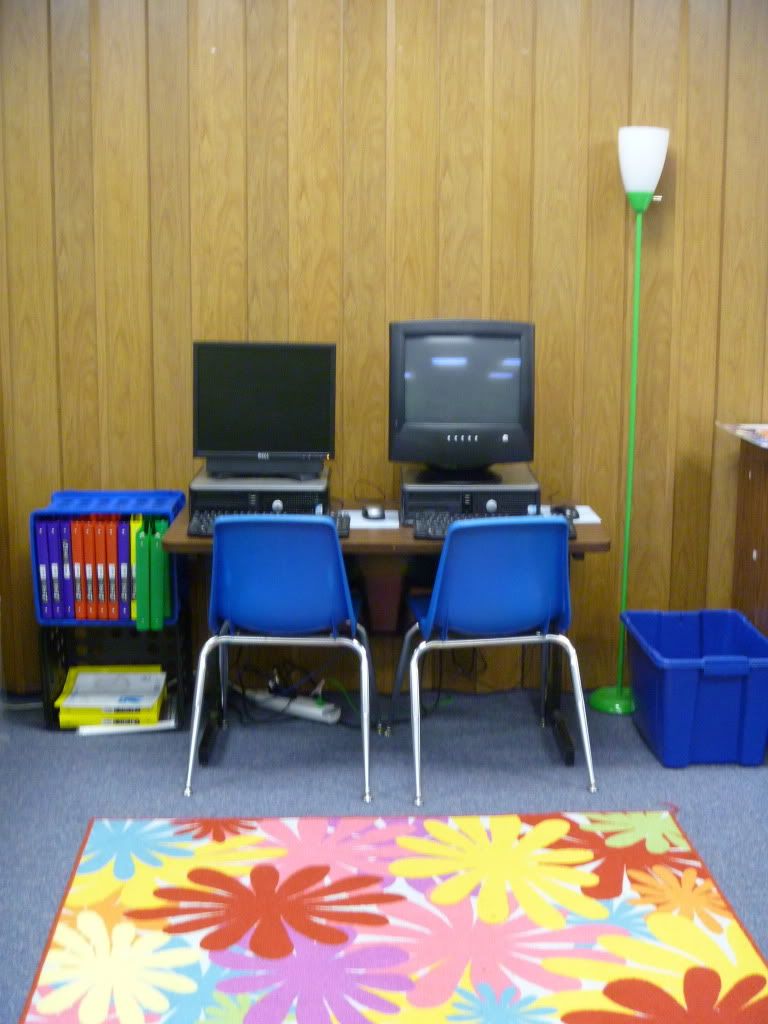 My computer station is hooked up and ready to go. It isn't very pretty right now, but I will be covering those icky walls with anchor charts soon enough. I'm just happy that everything is functioning and I will not need to put any kind of work order in for my student computers! Whoo hoo!!
In my new room, I took action to get more white board space! I found a great deal at Staples for these mini boards... only $10 each. I got two up and realized their was room for a 4th (yipee!), so I'm going to look this weekend for another deal. Perhaps cork this time?!?
The best part about these $10 boards is that they are magnetic. My board before (far left) wasn't and you don't realize how much you rely on magnetic surfaces until you don't have them anymore. I'm so excited.

So, as you can see I've been busy this week. Since I am changing grades this year, I wanted the week before school to be spent mostly on curriculum and planning. Speaking of curriculum... I still need some of that. My team is going from 5 teachers to 7, so we are waiting for books and TEs to arrive any day now. Oh... and I am still waiting on desks. Oh teaching... always an adventure. Once everything is altogether, I will post the "finished product."