Hooray! I'm so excited to be posting pictures of my classroom (finally)! Although I have moved rooms every year I have taught, I am still no faster at putting it all together. Last year was my biggest change of all because I moved from Washington state to Texas. Things are bit different down here; it was a huge learning experience. This year, being the 2nd at my school, I feel more comfortable and I have really made my room my own. I'm very excited and have been HARD at work the past two weeks.
Here is what it looked like when I walked in. Ugh!
Did you notice the ugly brown accordion walls? Yes, that's right. I don't have 4 walls or a door. (This is something that I am still not used to.) I have 2 walls and 2 brown accordion walls. There is also no storage cabinets or built-ins, which means I have to great creative. :)
But... first things first... I had to paint! Goodbye faded yellow paint and icky blue! You'll see my new wall colors in the pictures below.
My word wall is up! I know, I know, I am not supposed to put all the words up to start, but I know they have had all these words in 3rd grade, because I taught 3rd grade last year. I'm thinking that if I expected them to spell it correctly in May, they should probably spell it correctly in August.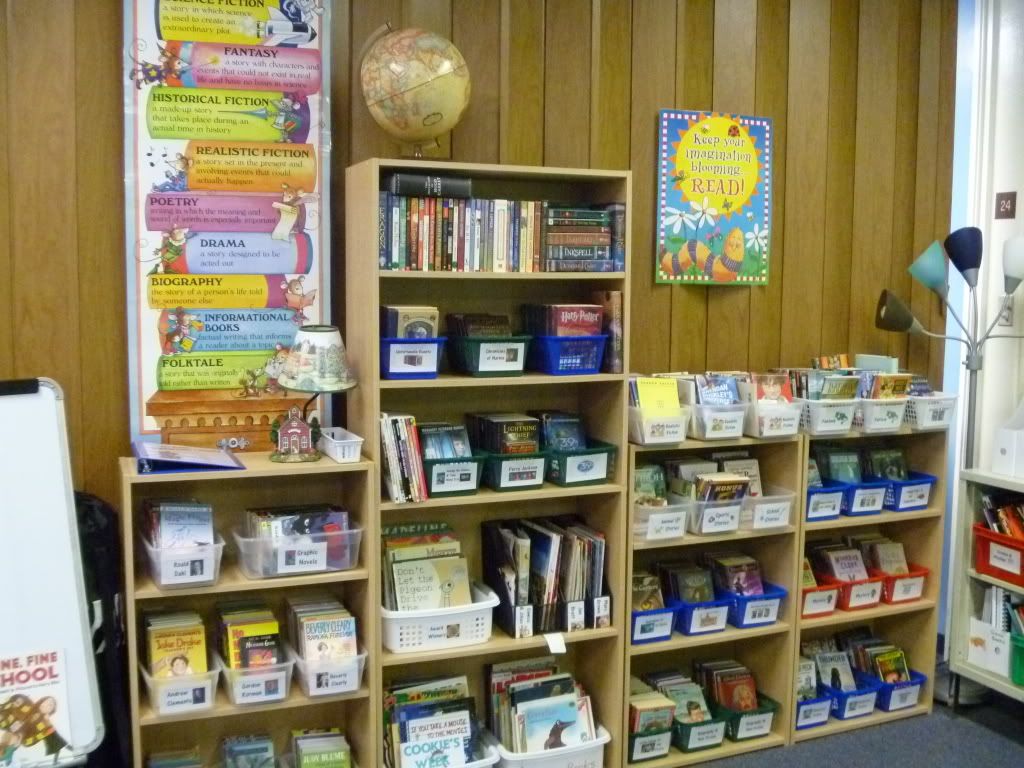 My classroom library is organized and ready to go. Although, I am just now noticing that I need a label for my Harry Potter basket and another label is trying to escape. Hmm... I'll have to take care of that tomorrow.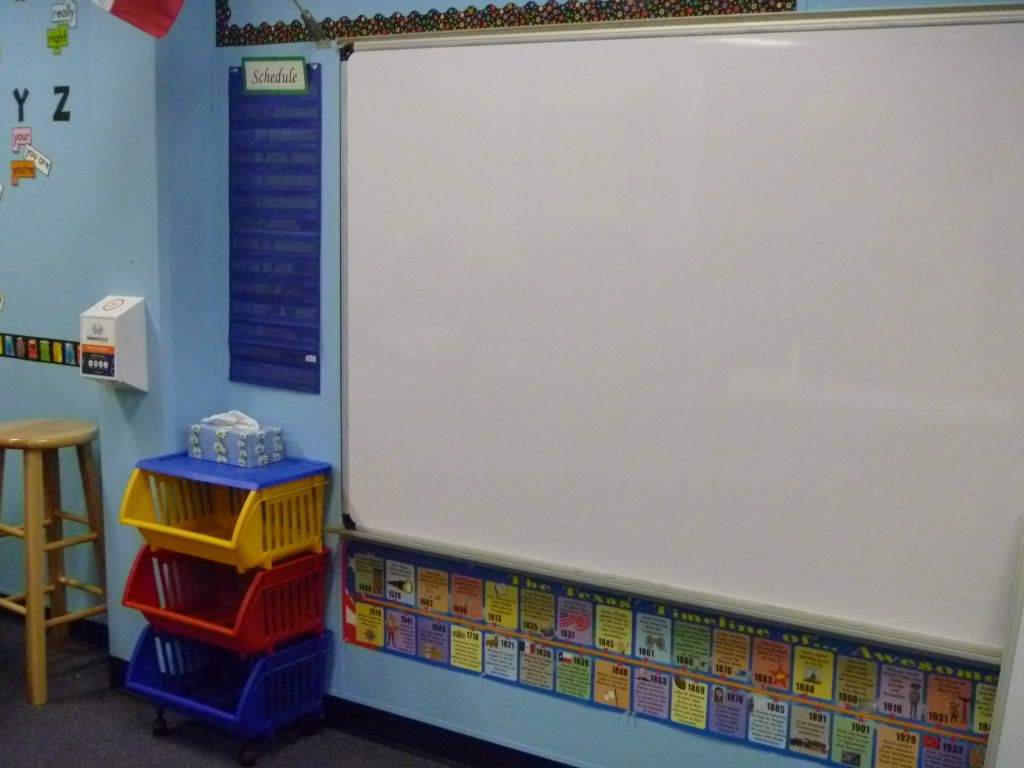 Here is part of the front of the room, still working on the other half. :)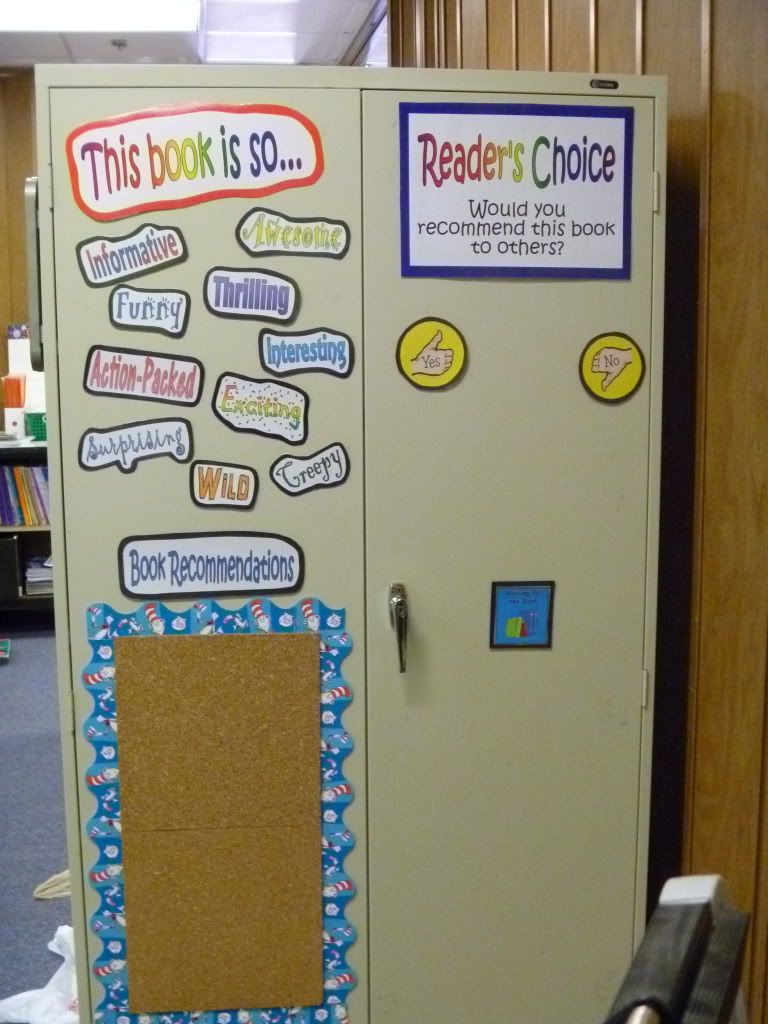 I got the idea for both of these interactive bulletin boards from
Beth Newingham
. If you haven't been to her website, go check it out and just click around! She's amazing and so inspiring!!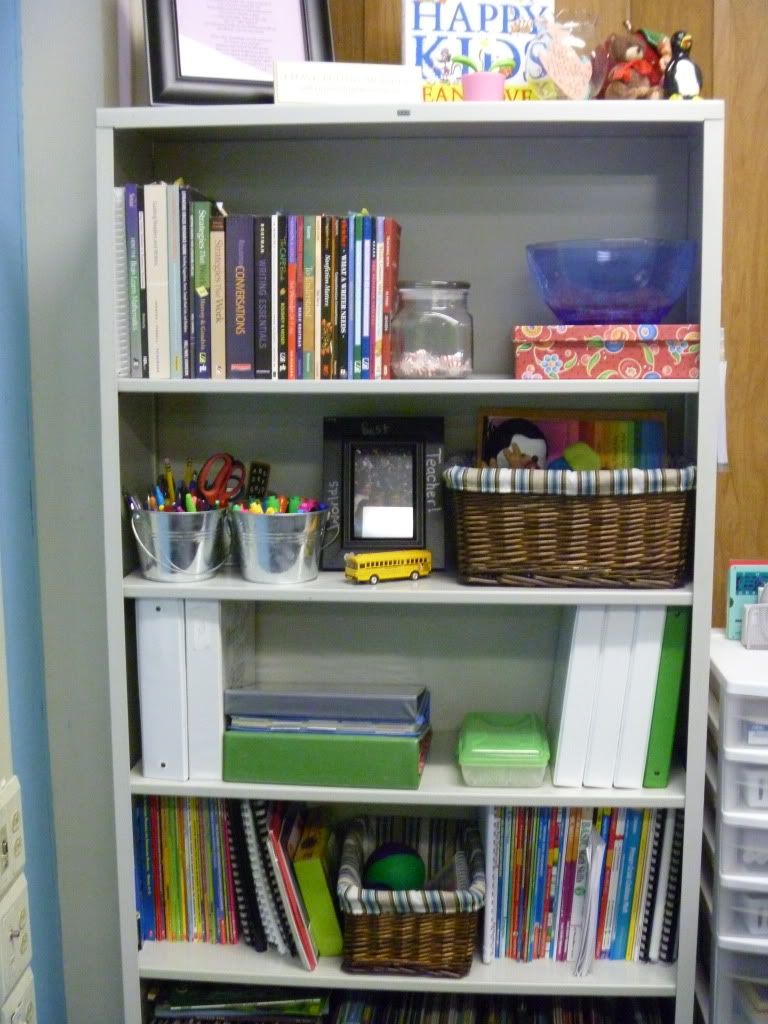 This is my teacher bookshelf behind my desk.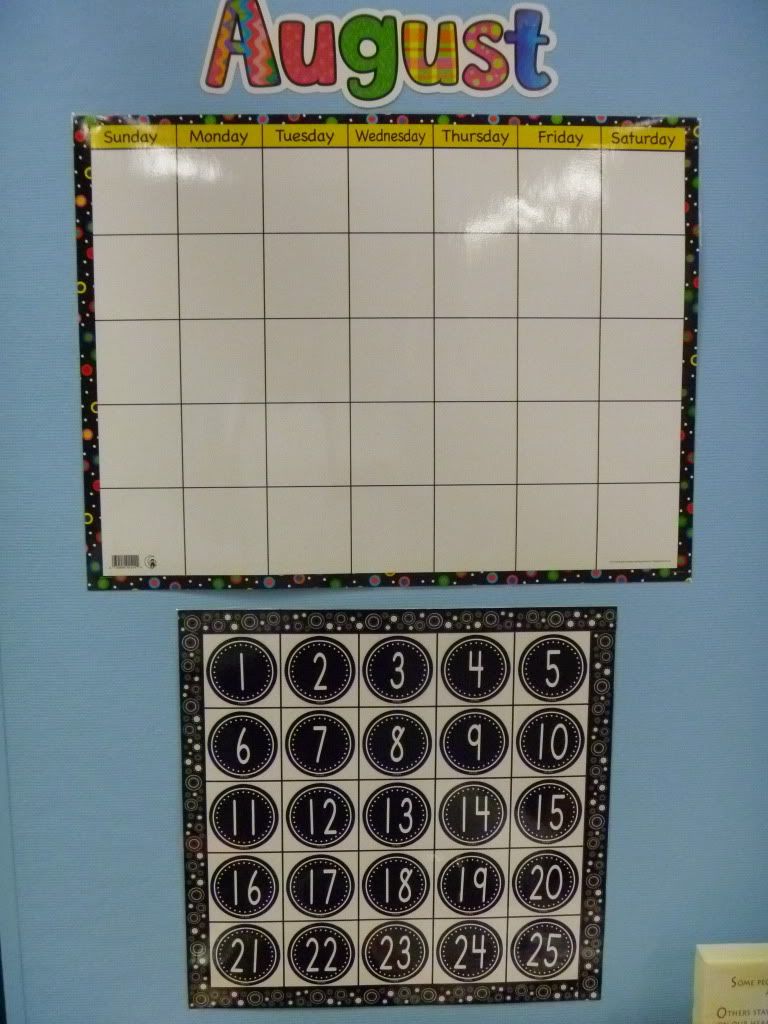 Well, that's it for now. More pictures to follow soon. I'd love to hear any suggestions or ideas, especially for dealing with those pesky accordion walls. :)