Hooray! I love my new class bingo board I made today and just had to share. It was so easy to put together and really inexpensive. I bought my supplies this morning and completed the project in about 15 minutes.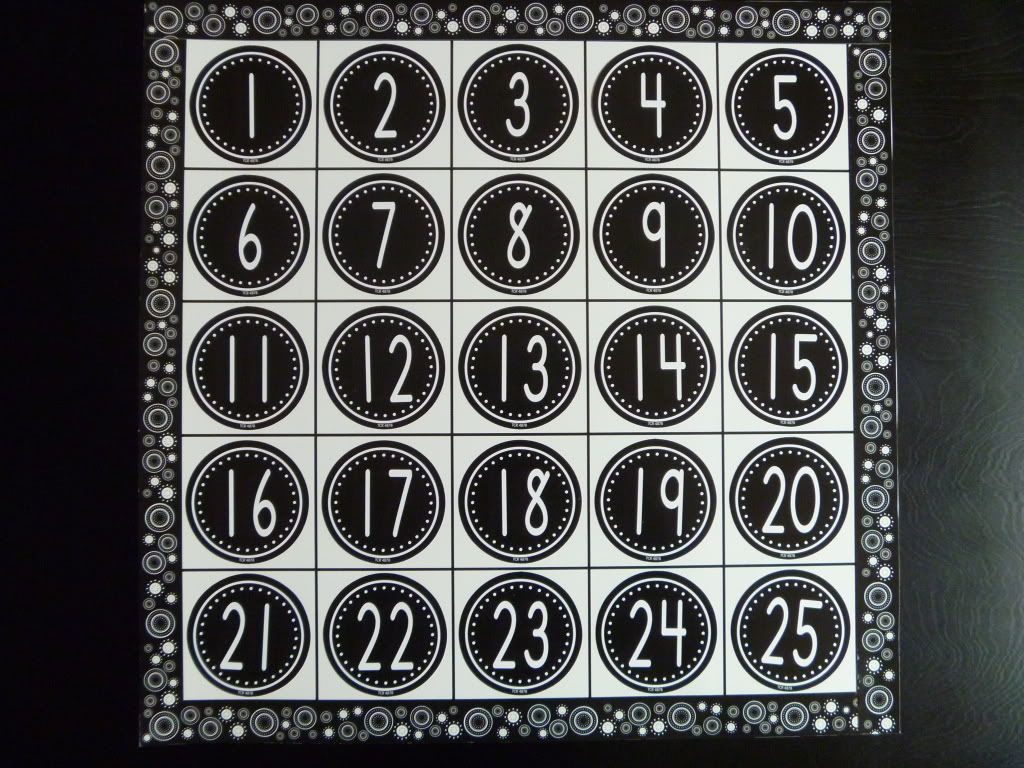 I made my board by modifying a classroom calendar and adding calendar numbers to match.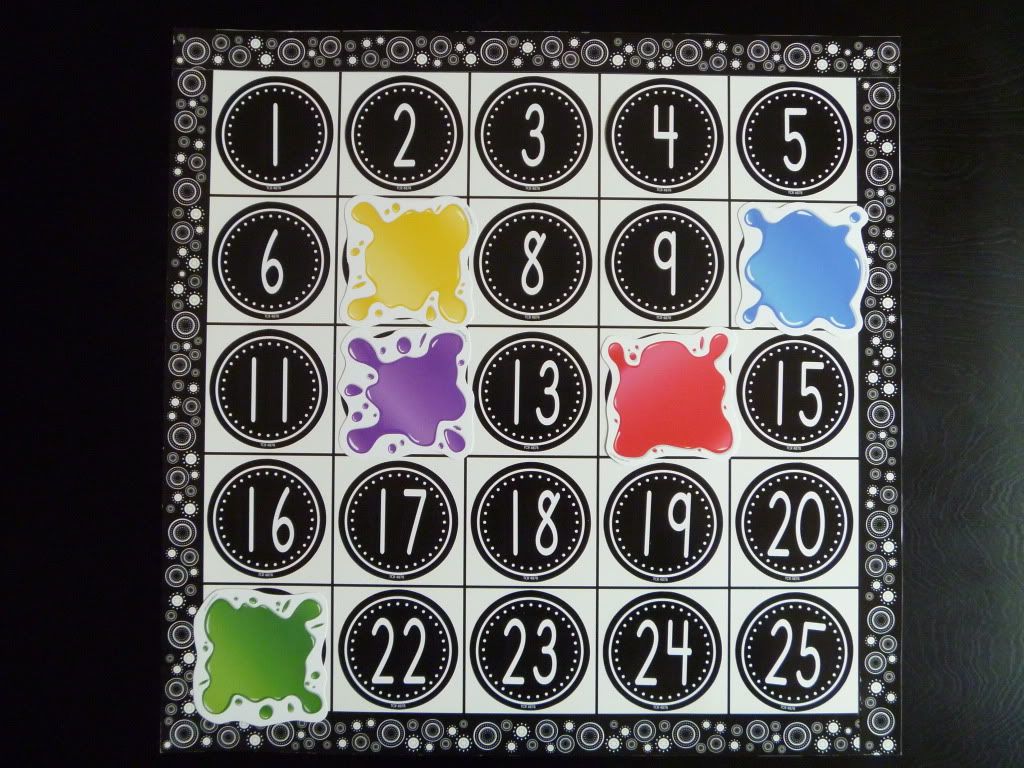 I also bought the paint splatter mini-accents for my class to use as markers on the board. I will laminate everything when I get back to school and be ready to go!
Visit my post on
Classroom Bingo
to learn about how to use this bingo board for classroom management and positive reinforcement.