Hi folks! Happy Thursday!
I am happy to say that I have (almost) successfully completed my first week of school. Hooray!
Favorite Font

I love fun fonts but most of my favorite fonts were on my old computer. I have yet to get online and expand my collection, so I am using what my new computer came with. Anywho, my favorite font right now (as it changes monthly) is...
Favorite Blog
This is a tough one. I follow so many wonderful blogs; it is hard to pinpoint just one. Hmmm... okay, I better make a choice. Here are some blogs that have been especially helpful to me lately.

Abby @ Third Grade Bookworm had some fabulous posters to use for teaching the 7 Habits. Thanks Abby!
The following two ladies have been helping get 7 Habits started in my classroom. They have been two amazing resources! Thank you, thank you!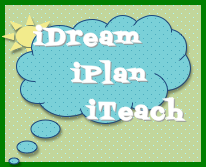 Finally, Mrs. Jasztal at Jasztalville has lots of amazing ideas and advice. I've seen the video tour of her room, but I would love to be a fly on the wall and see/hear everything wonderful that is going on there.
Favorite Online Resource
Okay, I think I am going to have to say Blogger for this because it connects me to all these amazing people around the country and the world that are part of the online teaching/blogging community. I've gotten so many great ideas here. A huge thank you everyone!
Thanks for checking in today! Tomorrow's Friday! Woot! Woot!
Guess what?